So, let's talk Showbiz…
Here in the UK we have a whole host of glittery, glamorous and downright fabulous events in our yearly (non-Covid plagued) entertainment calendar, and right up there at the top of the bill is the quintessentially British 'Royal Variety Performance'.
From as young as I can possibly remember, the star-studded show (performed in front of various members of British Royalty) has always been one of my most highly anticipated, pre-Christmas treats. The Royal Variety Performance offers a night of eclectic delights starring current-day film, television and pop stars, the best headlining musicals and plays that the West End has to offer AND a whole host of fond favourites who have become household names across the decades (and many, many more!)
Growing up in Blackpool in the 90's meant that I quite literally had the world of entertainment at my fingertips. Better still, as I was brought up in a Guest House on Charnley Road, I was very much 'touched by the Showbiz Gods'. Hoteliers at the time regularly had gifts bestowed upon them in the shape of tickets to the multitude of shows and productions that would take place each season in our many wonderful theatres and entertainment venues. This ensured that I was brought up on a diet of circus, cabaret, magic, illusion, comedy, summer season and theatre.
The Royal Variety Performance was always something that I looked forward to. It was an even more over-the-top, grandiose reflection of the things (and celebrities and performers) that I was coming to fall in love with when I saw them here on home soil. The annual screening of the event was one of those unique and universally accepted family evenings where all things Showbiz were appreciated. I always felt proud to see the culture of my hometown glorified on the television as the beautifully curated celebration of arts and entertainment played out, right in front of me, in my own living room, often in my pyjamas!
The Royal Variety Performance has been staged in Blackpool twice in the past. The first in 1955 when I wasn't even so much as a twinkle in my mother's eye (in fact, she wasn't even born yet!). The second in 2009 which I sadly couldn't attend because I was busy floating around the Red Sea on a cruise ship sporting lycra, power-net and feathered costumes, singing in equally as glamorous, but if not slightly smaller-scale production shows.
Now fast forward to a couple of days ago and you can imagine my delight to hear that after the cataclysmic bin-fire of a year that has been 2020, The Royal Variety Performance is once again headed back to Blackpool for this year's instalment. Sadly, however, I will once again miss out on being able to attend in person as coronavirus had different plans for us all this year. But at a point in time where myself and my many friends and colleagues who work in the arts and entertainment industries are short of work, out of work or being convinced to retrain in Cyber (insert loud eye roll), it's still a very welcoming thought to know that it will still go ahead.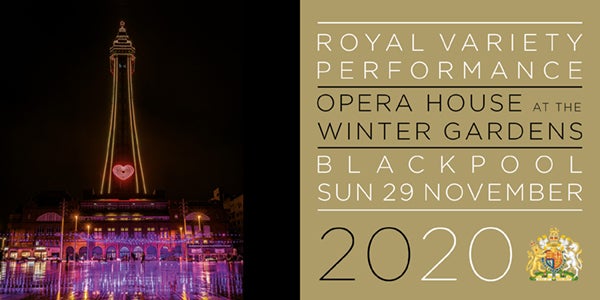 The production will be performed to an empty Opera House in our stunning Winter Gardens complex with only a virtual audience to provide applause. Despite this, it's comforting to know that through ITV making the decision to continue with this much-loved annual tradition, hundreds of creative professionals will have found themselves some top-notch, well paid and very welcome (non-Cyber related) work, just ahead of the festive season.
The Royal Variety Charity has continued to support current members of the entertainment industry with their own nationwide grants scheme, assisting many people who have found this year a particularly difficult one. If I didn't already love The Royal Variety Performance, I certainly would now.
Back in Blackpool
Let's take a moment to look back at Blackpool's relationship with the Royal Variety Performance across the years and of course what we can expect in 2020's instalment of this national treasure.
1955
In 1955 the Winter Gardens Opera House was host to the first of two Royal Variety Performances that year. The Blackpool production was the first that was ever to be staged outside of the Capital and in attendance was none other than our current reigning Monarch, Queen Elizabeth II. The show starred some of the biggest names of the time including Reginald Dixon (who would become a firm, Blackpool favorite of the Tower Ballroom), Jimmy Jewel, Ben Morris, Charlie Cairoli, George Formby and Arthur Askey. It also hosted Blackpool's beloved Tiller Girls and two young comedians by the names of Morecambe and Wise who we all know would later rise to notoriety.
The Opera House has been reimagined several times throughout its history since the original theatre designed by Frank Matcham was built on the site in 1889. The current Opera House (that we know and love today) was re-designed in 1939 in a more 'contemporary', Art Deco style. For those who have visited it, you'll remember that it doesn't feature a 'Royal Box' – that infamous spot, stage-left, where we historically see the Royal Family watching the performance.
For the show in 1955 the Winter Gardens especially constructed a box for this momentous occasion where the Queen would visit the theatre following a 'Royal Tour of Lancashire'. You can see the now demolished Royal Box, glimpses of The Queen standing outside the Foyer Bar (which is still exactly the same to this day) and indeed that very Royal Tour, captured here on film. It's fabulous and I hope you enjoy it! (Listen out for the phrase, "after luncheon" – how wonderful!)
2004 & 2005
Presented at the London Coliseum and the Cardiff Millennium Centre respectively, Blackpool still managed to make an appearance in these two renditions of The Royal Variety Performance. Blackpool's very own, world-renowned Funny Girls, Betty 'Legs' Diamond and 'hostess with the most-ess', DJ Zoe were invited to perform for two consecutive years. I've had the pleasure of working at this spectacular and long-running Drag Cabaret show which is now in its 26th fabulous year. If you are reading from out-of-town and considering a visit to the resort post-Covid shenanigans, you absolutely must visit the venue.
Funny Girls took centre-stage in two fabulous numbers; the first in 2004, saw the cast perform Our Favourite Son – from the Broadway musical The Will Rogers Follies as part of a sequence of musical numbers celebrating the Coliseum's unique entertainment history. The number was originally choreographed by Broadway Legend Tommy Tune who reportedly took inspiration from the Samoan 'Sasa' dance from Aceh when he was creating the show's unique and original choreographic aesthetic. Our Favourite Son has long since become one of Funny Girls most iconic dance numbers and is frequently requested, year after year to feature in the show.
In 2005 Funny Girls returned to The Royal Variety Performance with one of my absolute favourite routines from the venues back-catalogue.
Swine Lake saw Betty 'Legs' Diamond performing as the Queen of the Pigs in a highly original, utterly hilarious ballet routine that featured a 'one-night-only' appearance from English National Ballet star (and husband of Paul O'Grady), Andre Portasio. The number was performed in the presence of Her Majesty The Queen who met Betty and the cast after the show to give them her congratulations. Swine Lake is another of the venues most loved routines and we can look forward to it hopefully making an appearance in the Christmas season in 2021, lockdown permitting, of course.
2010
Blackpool-born, professional Ice Skater Daniel Whiston also appeared on The Royal Variety Performance back in 2010. Daniel was one of the stars of Hot Ice which has been running at the UK's first purpose-built ice rink, Blackpool Pleasure Beach Arena (formally the Ice Drome) since 1936. Hot Ice reached international acclaim as a world-leader in Ice Dance, starring some of the best figure skaters in history.
Daniel rose to fame as a professional performer on ITV's Dancing on Ice where he would coach celebrities and TV personalities in figure skating and then compete with them in a prime-time televised competition. Daniel became a household name by winning the competition an enviable three times with actors Gayner Faye, Hayley Tamadden and with Olympic gymnast Beth Tweddle. He continues to star on the show since its relaunch in 2018 and now holds the title of Associate Creative Director. Blackpool is very proud of him.
At The Royal Variety Performance 2010, Daniel stunned audiences with his unique, skating and aerial performance where he danced in bespoke 'Off-Ice-Skates' on the stage of the London Palladium.
2020
Skip ahead to current day, where the Royal Variety Performance is due to take place on Sunday 29 November at Blackpool Opera House.
Mr. Giles Cooper, Chairman of the Royal Variety Charity said:
"The Royal Variety Charity is thrilled that the Royal Variety Performance will be held in Blackpool this year.  We have worked relentlessly to ensure that we can produce a Royal Variety Performance in some shape or form to raise much needed funds at this critical time.  We are honoured that His Royal Highness, The Prince of Wales, has recorded a message of support for our charity, which continues to assist those from the world of entertainment, both young and old, since our formation in 1908.  In 2020 our grants scheme has continued to operate throughout the United Kingdom, providing financial help for those from the world of entertainment, in all its forms…
The Royal Variety Charity is proud to have been of assistance to those working in the industry during this particularly difficult year".
But what exciting acts and Showbiz names can we expect to see this year?
Hosted by Jason Manford, 2020 boasts a stellar line-up which includes Captain Sir Thomas Moore – who we all fell in love with during his awesome NHS fundraising campaign. Captain Tom will be digitally reunited with legendary West End star (and now new BFF) Michael Ball, to perform a most likely heart-wrenching rendition of You'll Never Walk Alone backed by the magnificent NHS Choir.
Take That fans will be treated to a very special solo appearance by musical superstar Gary Barlow. We can look forward to the glorious return of musical theatre as the award-winning Sheridan Smith reprises her role from ITV's Cilla for the first time on stage in the magnificent Cilla the Musical.  If it couldn't get any better (and I think I may explode in excitement and anticipation), we have an exclusive performance from Samantha Barks taking on the role of Elsa in Frozen the Musical.
And if that wasn't enough, throw in performances from Spice Girl Melanie C, Steps, Stephen Mulhern, Jo Caulfield, Daliso Chaponda, BGT 2020 Winner Jon Courtenay and the jaw-dropping Kenyan acrobats The Black Blues Brothers.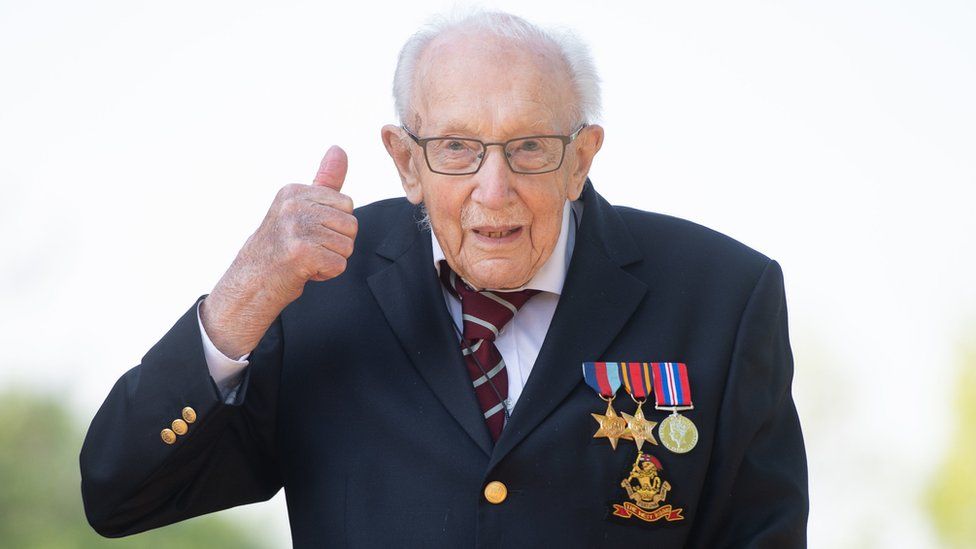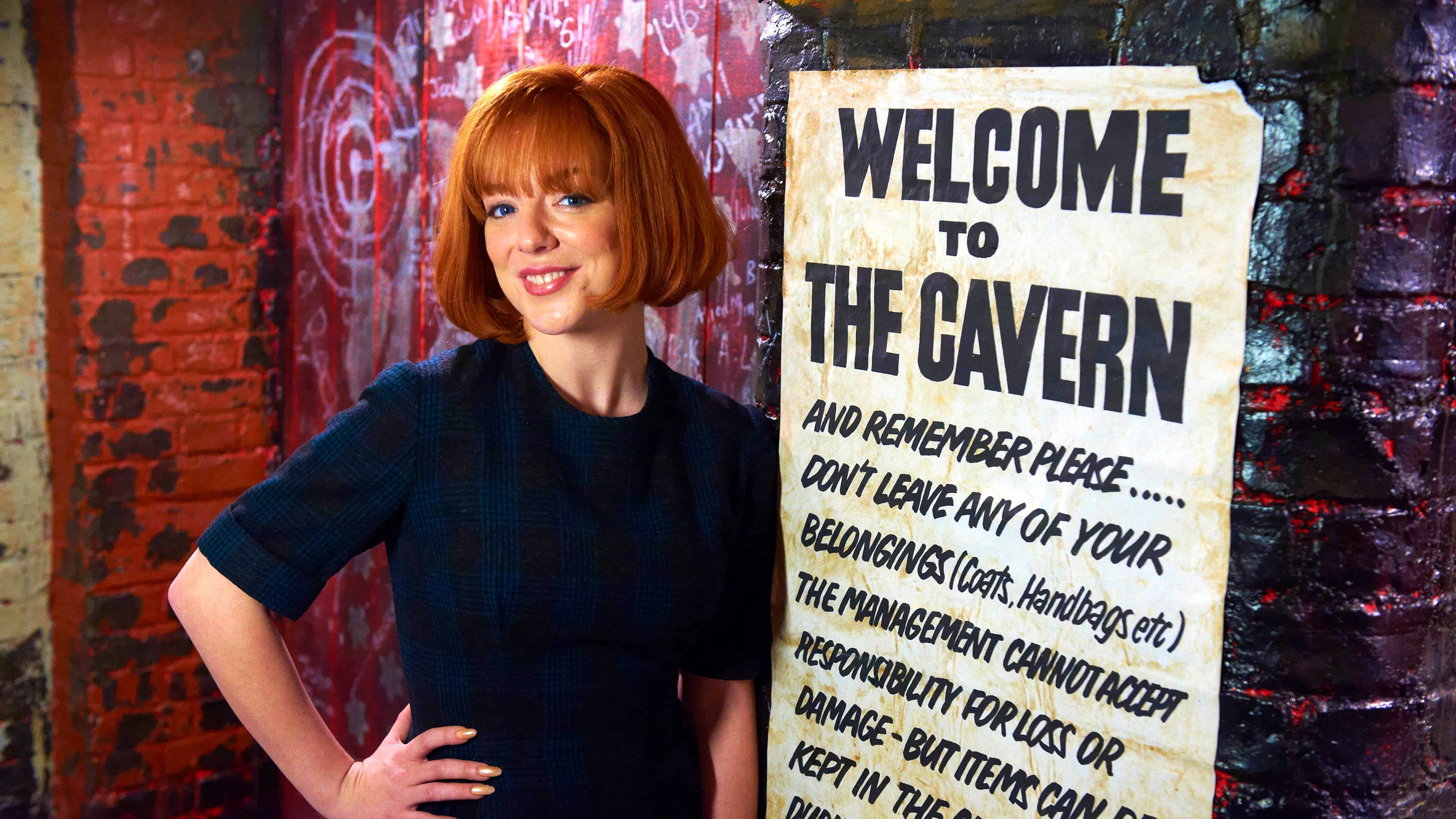 Finally, one more wonderful surprise is a performance from West End sensation Marisha Wallace. I feel very lucky to have seen Marisha live when she played the roles of Effie White in Dreamgirls and Becky in Waitress the Musical. I remember sitting in the stalls and each time I saw her, feeling like without any effort, she blew my eyelashes off every time she sang. She is a phenomenal talent and a gifted actress. I promise you that if you don't already know her, you will fall in love with her the moment you see her and hear her sing. If you want to see Marisha perform the showstoping number 'I am Telling You' from Dreamgirls, check out this link, but maybe sit down first because it is EPIC!
All in all, I think we are in for a real treat and after a year like 2020, goodness knows we all deserve it!
I couldn't be more proud of our wonderful hometown; hosting this flagship tradition of excellence in live arts, culture and entertainment once more. The show will be filmed on the 29 November 2020 and broadcast on ITV in December.
Register here for your chance to be part of the Royal Variety Performance's live virtual audience on the night. 
If you have more stories that link Blackpool to The Royal Variety Performance, we'd love to hear about them. Please let us know using the comment box below.